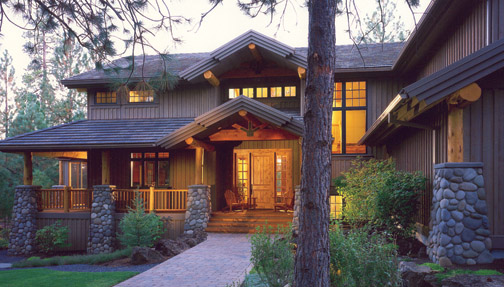 For more than 30 years, G.J. Miller Construction Company has followed a philosophy of providing the highest quality [craftsmanship in] custom homes and commercial buildings in Central Oregon.
The landscape of this special part of the Northwest seems to solicit a commitment to beauty, [and]care and respect for quality from its inhabitants. With these thoughts in mind, we promise to combine experience, skill and professionalism to bring your project to a successful completion. We will work closely with you in order to give careful consideration to location, design and building requirements of the project. Special attention is focused on the natural surroundings and regard for the environment.
The overall philosophy behind G.J. Miller Construction is to deliver quality and beauty as the foundation of [the] happiness that comes with owning a new, custom-built home or business.